Who We Are-

Professional Business

Insurance Consultant
OUR
BUSINESS IS AN AUTHORISED REPRESENTATIVE OF AUSTRALIAN BROKER NETWORK AND A MEMBER OF THE STEADFAST GROUP
Business Insurance Consulting is a risk management and insurance brokerage headed by Craig Graham. Our company provides comprehensive, detailed and cost-effective financial solutions. This ensures that our clients' businesses and personal assets remain safe. We work in collaboration with Australia's leading insurance providers including CGU, QBE, Vero, Allianz, AIG, IAL, Berkley, Chubb, Hollard, Zurich, National Transport Insurance (NTI) and many more.
By thoroughly examining our clients businesses, we are proud to claim that we provide excellent insurance experience from small-to-medium businesses, corporate clients, and individuals with risk management needs. Our team of insurance brokers are highly skilled to facilitate you and provide custom solutions for your unique needs.
Book an efficient consultation with one of our experts to find out how we can add value to your life.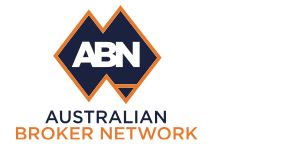 Australian Broker Network is a partnership of specialist brokers that advise on risk solutions particular to your specific needs or have products and pricing that suit many generic needs of customers. When you call us we can direct your need to a specific Broker Partner of the Network or a Broker close to you to arrange a consultation. Our principal focus is to develop partnerships with our clients, harnessing the experience and imagination of our people to deliver cost-effective and innovative solutions as per our clients' needs. We provide a highly professional service, not only in the area of securing the best covers, in terms of price and security but can offer a comprehensive risk and claims management service. We have established strong relationships and connections with all major insurers and underwriting organizations, working locally and globally.
Having already developed innovative and imaginative insurance and risk solutions for many businesses we are constantly seeking new ways to combine the expertise of our highly experienced staff with the technology of today, to exploit new opportunities and services on behalf of our clients. The Australian Broker Network focuses on servicing the detailed insurance needs of small-to-medium businesses. Our clients are the focus of everything we do, from providing exceptional client service to offering innovative and value-added advice and product.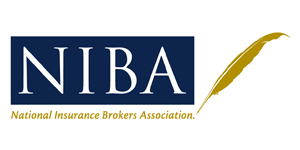 NIBA is the peak body of the insurance broking profession in Australia and represents around 360 member firms and more than 2000 individual Qualified Practising Insurance Brokers (QPIBs) throughout Australia. In total NIBA represents an estimated 90% of all insurance brokers in Australia. Since 1982, NIBA has been a driving force for change in the Australian insurance broking industry. It has supported financial services reforms, encouraged higher educational standards for insurance brokers through NIBA and other education providers, and introduced a strong, independently administered, and monitored Insurance Brokers Code of Practice for members.
The member firms all hold an Australian financial services (AFS) license, issued by the Australian Securities and Investments Commission (ASIC) under the Corporations Act, which enables them to deal in or advise on Risk Insurance products. NIBA members include large multinational insurance brokers, large Australian-owned insurance brokers, and more than 300 small to medium-sized insurance broker businesses located in the cities, towns, and regions across Australia. At the international level, NIBA is a member of the Council of Asia Pacific Insurance Brokers Associations (CAPIBA) and the World Federation of Insurance Intermediaries (WFII).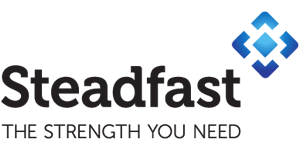 BusInCo is a authorised representative of the Australian Broker Network and a member of the Steadfast Group. Steadfast Group is the largest general insurance broker network and the largest group of underwriting agencies in Australasia, with growing operations in Asia and Europe. Steadfast Group has three business units primarily focused on the intermediated general insurance market. By working together, our three business units empower Steadfast to serve our main goal – ensuring our brokers provide their clients with exceptional service and superior products. We offer scale and capability, agility and quality.
Steadfast network brokers receive superior market access, exclusive products, and services backed by the strength and scale of Steadfast Group. Our success rests on our ability to help brokers build strong and trusting relationships with their clients. We offer innovative products, services, and support to general insurance brokers and underwriting agencies to give them a competitive edge in an ever-changing market. We support their business and allow them to focus on their clients' insurance and risk management needs. We combine Steadfast's global tools, reach, and expertise with agile local management, unique proprietary offerings, and deep market knowledge.
What Sets Us Apart:
Scale and strength. Global as well as local.
Our people, our global strength, our local knowledge, our scale and our breadth of capability are just some of the things that set us apart. We have a range of innovative products and services that are exclusive to the Group and have made us into prominent market-leaders.  We support our brokers and underwriting agency businesses by allowing them to focus on their clients' insurance and risk management needs.
Our broker network model is unique as it offers brokers the ability to keep their ventures independently owned and operated, or choose for Steadfast to take an equity stake in their business. We operate by the 'offer and acceptance' model, where products and services we provide aren't compulsory, but the broker network chooses what is best for their business and their clients. Insurers and underwriting agencies align with Steadfast Group because of our immensely attractive insurance distribution channel and our reputation for being professional and progressive.